London Barge Race
The Thames Barge Driving Race has been held each year since 1974 as a celebration and demonstration of traditional Thames skills. The race took on its present form in 1975 - starting at Greenwich and finishing at the Houses of Parliament, about seven miles further up river. Barges are sponsored by local businesses and are decorated in bright colours. The crews are in fancy dress reflecting the current year's race theme.
The race consists of about 11 Barges of which have a crew of between 5 and 6 crewmembers consisting of Lightermen and waterman who steer and row a 30 ton barges over a seven mile course for about 90 minutes from Greenwich to Westminster Bridge.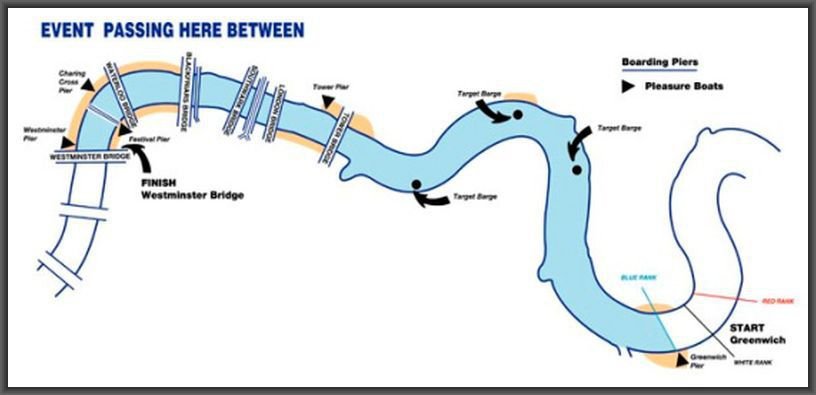 Lightermen were workers who transferred goods between ships and quays, aboard flat-bottomed barges called Lighters. They were one of the most characteristic groups of workers in London Docklands during the heyday of the Port of London, but their trade was eventually rendered largely obsolete by changes in shipping technology. The event commemorates the skills of Lightermen who moved freight this way along the Thames up until the 1930's and in a wider context it encourages ongoing interest in moving cargo via water and as a way to recruit younger people back into river trades. The teams are normally made up of employees of Thames Passenger Boats and Lighterage companies, and are sponsored by local businesses.
Waterman throughout London's history, the Thames has been the highway that enabled its citizens to travel easily from place to place along the river and to carry goods where they were needed. For centuries, Thames watermen provided a vital service in transporting passengers to their places of work and leisure, or simply carrying them across to the other riverbank. London Bridge, first built by the Romans, was the only bridge spanning the Thames in London until Westminster Bridge was built in 1750. The watermen did all they could to ensure that their boats remained the only practical means of getting about.
Why not join us for the Thames Driving Barge Race onboard the MV Jewel of London on Saturday 30th June 2018
Departing from Greenwich Pier at 10:30 and Returning back at 17:00 we will be following the race up river to Westminster Bridge taking in all the Race Action and all the sights of London along the way
£26 Per Person
Ticket Includes Race Commentary, BBQ Buffett and live DJ playing all the latest tunes!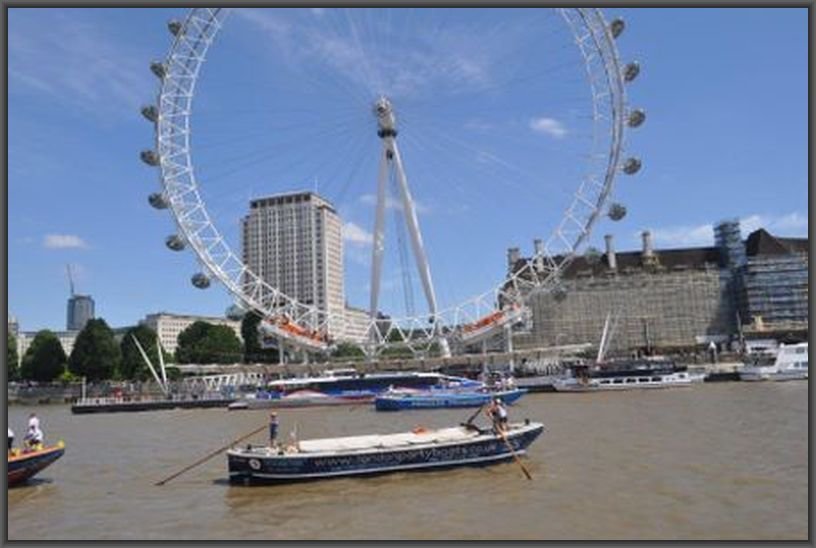 Vessel: MV Jewel of London
Boarding: Greenwich Pier 10:00
Departing: 10:30
Returning: 17:00
All vessels will start boarding 30 minutes before departure time for a prompt departure