Halloween Boat Party 2018
Halloweens arrived! It's easily considered one of the most awaited days of the year - can you think of any other day of the year when you can actually dress up as anyone or anything you desire, hit the town to enjoy the top nightlife venues London has to offer. One thing's for sure, nearly each and every popular nightlife destination will be slammed. From wall to wall, so it may be best to opt for an alternative experience this year and join us on board our party boat cruise!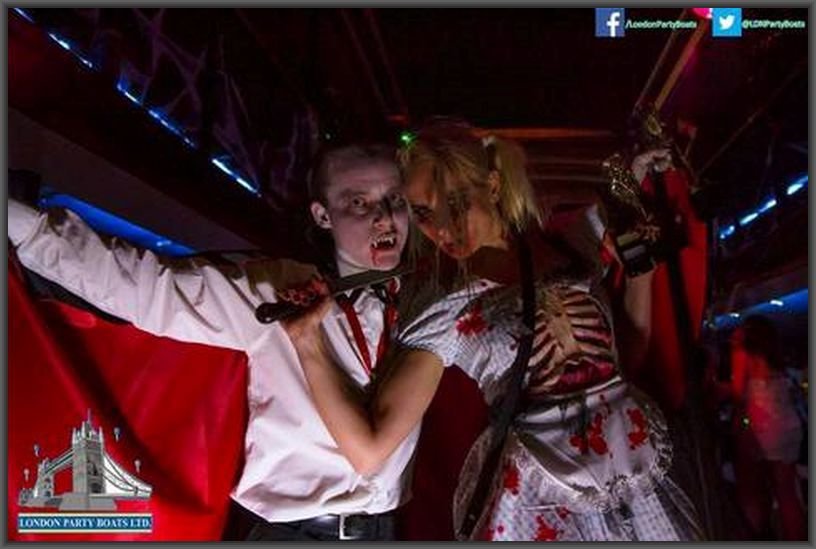 Lucky guests will have the opportunity to board one of our popular party boats with heated decks, large dance floors featuring a live DJ serving up sounds for hours on end, so prepare for good tunes on this exciting voyage. Get your tickets now if you're wise, because you won't want to give up your spot on this event! Tickets available from our online booking system below..
Tickets to Include:
4 Hour Disco Cruise
Vessel: Jewel of London
Departing: Westminster Pier* @ 20:00
Returning: Westminster Pier* @ 24:00
For all pier information please click on our river map or you can just click on the pier name to take you straight to that piers information page
All vessels will start boarding 15 minutes before departure time for a prompt departure
£30 Per Person